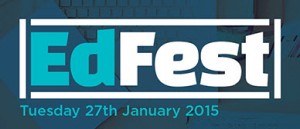 Connect, Share and Belong
Take advantage of all or some of this FREE full day event taking place online at blog.scootle.edu.au/edfest15  #edfest15
We will have a conversation stream coinciding with the presentations for you to ask questions or make comments. We look forward to you joining us from all around Australia and beyond for this premier event.
Event program
9.00 – 9.30  Play based learning across F – 10
Presenter: Dan Donahoo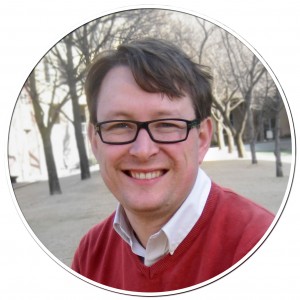 Play is a rich part of a wide range of educational theories and approaches, but in the cut and thrust of school life we often forget the value of playfulness to curriculum delivery. This presentation will look at how play can be used to engage students deeply in curriculum content and enrich student understanding and agency in their learning associated with the Australian Curriculum.
@ddonahoo
9.30 – 10.00  Australian Curriculum Update
Presenter: Laraine Lucas, ACARA
'The Australian Curriculum' website is a rich source of curriculum and resources and is continually being updated to support schools and teachers.
Join us to preview  the latest resources and ways of manipulating the site to produce different curriculum views. This dedicated time will assist teachers in planning their individual class programs.
10.00 – 10.30  Collaboration -Learning Frontiers
Presenters: Summer Howarth and Emma Scott , AITSL
Learning Frontiers is a collaborative initiative created to transform teaching and learning so that every student succeeds in an education worth having. The initiative is built upon four design principles for engaging learning: connected, co-created, personal and integrated. use user-centred design approaches like prototyping to design deep, relevant and pervasive learning for students. They collaborate in 'Design Hubs' to generate a robust evidence base about impact within and beyond the hub, and provide opportunities for parents and community to participate in the development of practice.
This session will introduce the innovation design methodology used throughout Learning Frontiers and share some on the work of the five design hubs currently testing powerful practices.
References:
AITSL Teacher Toolkit: Collaboration "learning through doing" series
Insights & Ideas issue 1 and issue 2
10.30 – 11.00  PLNs: Belong, Connect, Reflect
Presenter:  Leigh Murphy, Education Services Australia
Discuss and explore the role of online professional learning networks and look at the implications and enhancements for teaching and learning through the changing nature of connected learning. The presentation will also introduce the new and improved Scootle Community, Australia's national connected learning platform for educators.
11.00 – 11.30  Connecting with Asia
Presenter: Lisa Hayman, Asia Education Foundation 
If the world was a 100 people, 60 would be from Asia, 12 would speak Chinese, 5 would speak English, 33 would be Christian, 22 Muslim, 14 Hindu and 7 Buddhists. These figures highlight the need for all young Australians to be Asia literate.  The Asia and Australia's engagement with Asia priority within the Australian curriculum provides a regional context for learning in all areas of the curriculum supporting a range of learning and teaching opportunities to engage with Asia.
This session will explore Asia's engagement with Asia and showcase an extensive array of online professional learning, learning and teaching resources the supports leaders and teachers to be Asia literate and to lead programs that will ensure that their students have the knowledge and skills required now and into the future.
11.30 – 12.00  Building BRIDGES to Asia
Presenter:  Asia Education Foundation
Schools across Australia are connecting with Asia through school partnership projects such as BRIDGE. Such projects can provide the impetus for whole school improvement, leading curriculum change, innovative use of ICTs and establishment of Asian language programs. This session will highlight a range of  school based activity  that supports students to be Asia literate.
12.00 – 12.30  Language Learning Space
Presenters: Jill Wilson and Susan Marshall, Education Services Australia
The Language Learning Space for Chinese, Japanese and Indonesian enables students and teachers to learn, connect and collaborate online. It provides students and teachers with specifically designed activities, resources, tools and language learning opportunities.  Australian students studying Chinese, Japanese and Indonesian language have access to online lessons, learning challenges and mobile applications. Teachers are able to deliver language learning programmes, monitor student progress, communicate with other teachers within Australia by video and web conferencing and engage in professional learning.
12.30 – 1.00  Lunch break 
1.00 – 1.30  Scootle access all areas
Presenter:  Michelle Hamill, Education Services Australia
Scootle is now available to teachers and pre service teachers nationally and the community of users is growing rapidly. With the enhanced features of collaborative spaces, online quizzes and learning paths aligned to the latest Australian Curriculum, Scootle is taking the lead in safe, secure content delivery to all teachers and students.  Whether you are a secondary or primary teacher, Scootle can offer you resources to enhance your teaching and engage your students. This presentation will introduce you to the latest features including how students access learning paths and opportunities to collaborate with students and teachers.
1.30 – 2.00  Teacher vignettes from across Australia
Presenter: Larraine Lucas, ACARA
There are a series of over fifteen vignettes gathered from all over Australia on The Australian Curriculum website. These capture the key steps, skills and conditions that are essential in managing the Australian Curriculum at school level.
Spend time viewing other schools, collect ideas and do an audit of your own progress.
2.30 – 3.00  Get the tools to grow your practice
Presenter:  Daniel Pinchas, AITSL
Looking for tools to help you reflect on and improve your practice? Wanting to support colleagues to think about their practice and improve? We know from research that using standards is a powerful way to do this, and the Australian Professional Standards for Teachers provides us with the language to discuss and describe quality teaching. In this session you'll be introduced to some of the free AITSL tools and resources that can support you and your colleagues to use the Standards as a powerful lever to raise your practice.
2.30 – 3.00  Digital technologies
Presenter: Dr Rebecca Vivian

In this presentation, we describe our work at the University of Adelaide in building a free, open, online course that aligns specifically with the new Digital Technologies curriculum, addressing Foundation-6.
The MOOC is designed for Australian primary school teachers (F-6) and pre-service teachers, with course modules that align with the learning objectives from the Australian Digital Technologies curriculum. The presentation will explore text, video and digital content that we have created here at CSER, but we will also be drawing on excellent existing resources and videos that have been developed by our national and international CSEd colleagues, partners and course participants.
3.00 – 3.30  Unlocking the Potential
Presenter: Lynn Davie, Director, Digital Learning Branch, DE&T Victoria
Victoria's plan to maximise the opportunities digital technologies make possible for learning sets out three interconnected strategic themes : Unlocking learning potential, Harnessing technology and Changing culture and supporting innovation.
This session will include a key initiative  being implemented to support the plan , New Pedagogies for Deep Learning: A Global Partnership.
3.30 – 4.00   School safety and well being
Presenters:  Michelle Webster, The Alannah and Madeline Foundation and Kay Watts, Smiling Mind 
Hear about tools and programs available to support and foster the safety and well being of your school or class. This session will include a brief presentation on the eSmart Framework, an online behaviour change system which delivers tools and resources to help schools improve cybersafety and wellbeing. We'll hear about Smiling Mind's mindfullness education programs which are supported by comprehensive teachers support materials and designed to be easily implemented.