Scootle has created a collection of videos and  images to celebrate the life of Gough Whitlam , Australia's Prime Minister from 1972- 1975.
Share these political and historical moments of Gough Whitlam with your students with Scootle's learning path "The life and times of Gough Whitlam".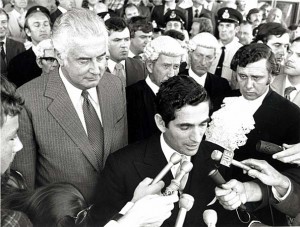 Learning paths are easy to share with your students. Just follow the link and make a copy of the learning path and save in your Scootle folder.
After you have personalised the collection by editing it to suit your students needs – SHARE the PIN with your students!