Professional learning can take many forms in your school.
You might prefer the global connections you make via twitter, or tap into your local network over a quick bite or at a meet up.
Whatever you prefer, educators acknowledge sharing and reflection builds stronger communities of practice.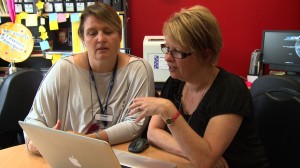 With the growing opportunities for professional learning  now available to teachers, Scootle has collated a range of case studies showcased by AITSL's Illustrations of Practice, ACARA's Illustrations of Personalised Learning and AEF's school case studies for you to view and share with your staff.
Click on the learning path and share with your staff today!