If you haven't visited Scootle learning paths , then you are missing out!
Like any great learning resource, learning paths allow teachers to curate aligned content and share with colleagues nationally.
A learning path allows you to integrate selected items of digital curriculum content with learning tasks for students.
Students are provided with a unique PIN to allow them to view and use the content and activities online, anywhere anytime.
We have been busy at Scootle creating curated learning paths for you to share and reuse in your classroom. The following is a list of learning paths that we hope will assist your curriculum planning. I have also added key paths that were used at recent conferences and events including #acec2014 #heia2014 and #ce14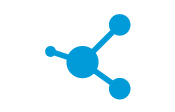 The full list of shared learning paths is  here
Remember you can search by title, contributor , learning area or tag.
ACEC 2014 Meet Up Snacks – A list of the Scootle team's favourite AC resources for 2014.
HEIA 2014 Scootle Stack  – resources to support teachers of Home economics.
Connected Educator Month 2014 – resources to encourage and support educators to connect and share their learning during October for Connected Educator Month.
Dealing with a disaster – education resources to support Disaster Resilience Education in Australia.
A short video featuring Schools Manager, Australian Mathematical Sciences Institute, Janine McIntosh who details the efficiencies and functionality of developing Learning Paths in Scootle.