Teacher resources to encourage a global perspective across the curriculum
Global education enables students to see themselves as global citizens who can contribute to a more peaceful, just and sustainable world. There are many links to the cross-curriculum priorities, general capabilities and specific learning outcomes in the Australian Curriculum.
Global education emphasises the unity and interdependence of human society and works to develop a sense of self and appreciation of cultural diversity, awareness of social justice and human rights, and encourage action for a sustainable future.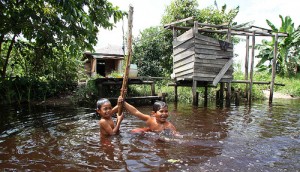 The Global Education website features:
an introduction to global education
online professional learning module
introductions to global issues, related case studies and county profiles
teaching sequences mapped to the Australian Curriculum
resource galleries of photos, videos, teaching activities, publications, templates and weblinks
a monthly newsletter
opportunities to comment and share ideas
details for professional learning
You can find many of the Global Education resources within Scootle aligned to the Australian Curriculum. Try this Yr 9 English resource "What is Globalisation?" 
For more information, visit the website here: http://globaleducation.edu.au/